Our Mission and Basic Principles
Our Mission and Basic Principles
Our Mission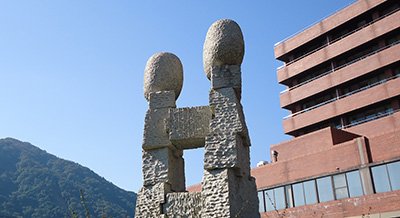 To provide medical care with a spirit of affection and sincerity.
To provide advance medical treatment and care in our role as a community base hospital.
Basic Principles
Placing great emphasis on our patients' standpoints, we provide medical care based on understanding and consent.
We are striving to provide safe medical care and a comfortable environment for medical treatment.
Through cooperation with the local community, we are striving to improve the standards of community, urgent and total medical care.
We are engaged with the latest advances in medical care, and actively contributing to the advancement of medical care and medical science.
We are striving for sound hospital management in order to provide excellent medical care services.